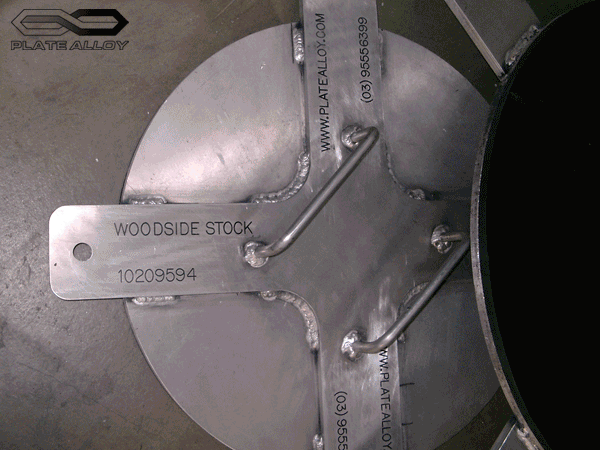 Miscellaenous Work:

In many industries, you often deviate from your core business when approached by persons who see what you do, then ask you to do something else. With us, this is how we became involved in the artistic and sculptural works. An Artist visited and saw our aluminium fabrication and how we developed these 3D shapes on the computer, then cut and assembled them with amazing accuracy. Next, another visit, we have a maquette in hand and we are designing 12m high artworks.

These new business relationships are a challenging and rewarding opportunity for both parties and we enjoy the deviation from our normal line of work to be engaged in these opportunities.
We have a passion for excellence in design, and high quality workmanship. We have made boats, sculptures, engraved signage, caravans, point of sale displays, floating docks and many other items. We enjoy what we do and are interested in new projects and challenges.
We are fortunate to have a great team at Plate Alloy, and a fantastic toolbox full of the most advanced design and cutting systems and also the latest in welding equipment. We have the ability to design and manufacture in timber, plastic, rubber, foam and aluminium.

We can cut engraved aluminium signage, garden sculptures that last a lifetime, or a life sized cutout of a childs kindergarten drawing of the family.
Open your mind and make the design a reality. Give us a call.